MAKEOVER CHALLENGE
Follow the journey these three contestants take as they compete against themselves and each other in battle to get in shape and lose the most weight. With a personal trainer, weekly competitions for prizes, and weigh-in's everyday… You can't get enough of our Makeover Challenge.
Roya Shahpouri
Raised by a conservative Iranian family, Roya Shahpouri is a first generation American whose weight has proven a significant obstacle for her in finding love and happiness. At one point, a man actually told Roya that the only reason he was with her was because he wanted to know what being with a fat girl is like. Tired of being pushed around by bullies, Roya brings a friendly optimism and kindness with her as she proves to herself and others that she has what it takes to feel beautiful again.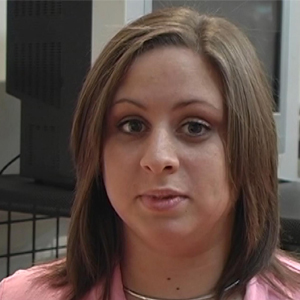 Danielle Bell
As a former student athlete, health and fitness were always of paramount importance to Danielle Bell. However, when confronted with thyroid complications, Danielle fell victim to her own body's weaknesses, and put on more weight than she felt comfortable with. Highly competitive and athletically driven, Danielle comes to Makeover Challenge with a hungry ambition for victory, as she works to show her family that she can in fact regain control of her physical health. With each episode, you'll see that Danielle's diligence and intensity serve her well as she conquers her health.
Jessica Allen
Jessica Allen is an outgoing and positive woman, who works closely with children on a daily basis. Tired of being asked by the children if she was pregnant, she realized that her weight had gotten out of control, and she needed to make a serious lifestyle change, not only for her sake but for the sake of the children she supervised. Determined and confident, Jessica commits herself to doing whatever it takes to win the Makeover Challenge, and proves a force to be reckoned with in the gym.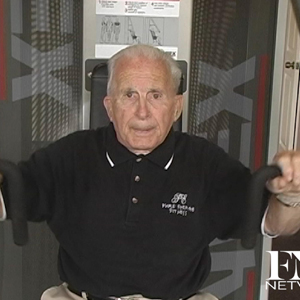 Eddie
"Fast" Eddie is a 78-year-old assistant trainer with endless spunk and charisma. Constantly a source of positivity and witty humor, Eddie motivates the Makeover Challenge contestants with an attention to holistic wellness and mental strength. Working closely with Jonathan (and counterbalancing some of Jonathan's more intense characteristics), Eddie is an entertaining fixture of the show, and reminds all viewers to stay lighthearted as they accomplish their goals.
Jonathan Dunn
Jonathan Dunn is a lauded personal trainer, and the owner of Pure Energy Wellness, a private gym in Orlando, Florida. Jonathan adopts a militant, drill sergeant-esque outlook on fitness, and feels no shame in speaking his mind with his clients. Jonathan challenges Roya, Danielle, and Jessica in ways that even the toughest might crumble under, as he recognizes that without pain there can be no gain. With assistant "Fast" Eddie in tow, Jonathan runs a tight regimen of nutrition and exercise plans that pushes the ladies to their limits. With Jonathan in charge, winning the Makeover Challenge won't be easy.