BEAUTY TIPS
Learn the latest how-to's and beauty trends as we get personal tutorials from these fashion-forward professionals.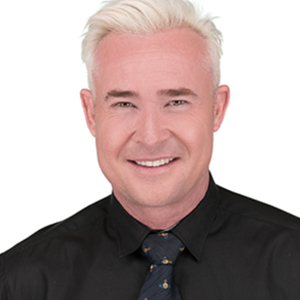 Sean James
Working in fashion weeks all over the world Paris, New York and Los Angeles. Sean began his film career working on many of Jamie Lee Curtis hairstyles and wigs for her many characters. Sean also works with Chris Hardwick, Weird Al Yankovic, Eugene Levy and many more. He lived London for two years where he gained his sense of style and received a great education. With his new appreciation for fashion, Sean became a part of the creative team for Redken, keying many fashion shows for New York and Paris fashion weeks, including Dolce and Gabanna, Valentino, Gucci, Balmain and Burberry. His work has been seen in publications all over the world. Sean works with Jennifer Love Hewitt, Jamie Pressly, Julie Bowen, Dylan and Cole Sprouse, Lindsay Lohan, Rufus Wainwright, Brad Pitt, Teddy Thompson, and Phil Keoghan, Troian Belliasario. Sean worked and Paris Hilton, The Kardashians Kim Khloe and Kourtney and Dita Von Teese. Sean has an easy going sensibility and a welcoming Aussie sense of calm. His fantastic knowledge and cutting edge eye for what's new and current helps him to predict the future trends of the industry.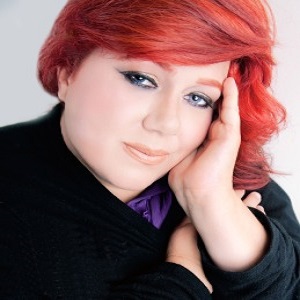 Sharon Gault
Internationally known for her groundbreaking work with makeup, Sharon Gault has created iconic looks for some of the biggest names in show business and fashion. In the process, Sharon has defined emerging trends for over two decades in modern pop culture. Sharon has become one of the most legendary makeup artists in the business.Sharon's work is constantly in demand by Hollywood celebrities and musicians who need to look their best for red carpet awards shows, interviews, music videos and photo shoots. Sharon's celebrity client roster includes Uma Thurman, Lady Gaga, Bjork, Julia Ormond, Alicia Keys, Amber Tamblyn, Jennifer Garner, Rachel Griffiths, Charlize Theron, Madonna, Renee Zellweger, Cameron Diaz, Robert Downey Jr., Britney Spears, Demi Moore, Daphne Guinness, Cindy Crawford, Hilary Swank, Kate Bosworth, Gwen Stefani, and many more. It is not surprising to find Sharon's work featured in such renowned publications as Italian Vogue, British Vogue, Interview, The Face, Arena, Vanity Fair, ID, In Style, Glamour, Allure, Marie Claire, GQ, Elle, Harper's and Queen, and Rolling Stone. In addition, Sharon has worked on music videos for artists such as Alicia Keys, Britney Spears, Lady Gaga, Elton John, Rye Rye, Moby, Keri Hilson, Kelis, Enrique Iglesias, Christina Aguilera, Madonna, Kelly Rowland and Avril Lavigne among many others.