FASHION NEWS LIVE
This is your exclusive front row seat to the hottest fashion runway shows. Discover the latest trends and more. We cover every aspect of the fashion runway to the behind the scenes backstage. We have got you covered with this award winning show.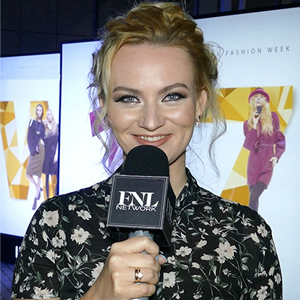 Kristy Kosanyak
Kristy Kosanyak was born and raised in Lviv Ukraine, Kristy is philologist and a director of language school, and also a journalist. She speaks Ukrainian, Polish, English and Russian languages. Her love of fashion stated at a very young age. Kristy stared 9 years ago as a volunteer at Lviv fashion week. Kristy is a fashion lover and feels that fashion is a lifestyle. Kristy has been hosting Fashion News Live for Milan fashion week and Lviv fashion week.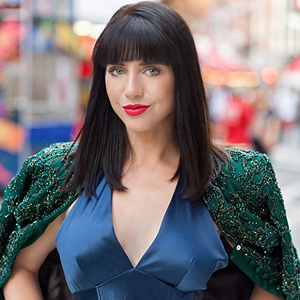 Lucy Norris
Lucy Norris is an on camera host with close to ten years of experience. Currently residing in New York City Born and raised in the Midlands in England. Lucy grew up with a mom who had strong sense of style. She was always creating new outfits from vintage pieces, designing clothes and encouraging me to play with fashion. Lucy is driven by a passion for projects that inform, entertain and enrich. Fashion is a journey that I continue to explore and fall in love with. It transports me to places that are sometimes only imaginable. It's a form of expression that helps highlight everyone's personality when they are authentic with their own style.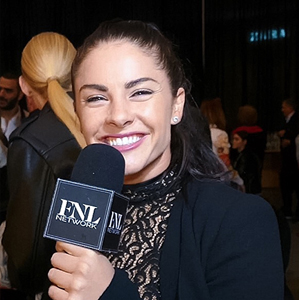 Brooke Chamberlain
Brooke Chamberlain - Actress, Presenter. Australian born and raised, Brooke grew up in the country, with her parents, two older brothers and a sister. Brooke is the girl that can make friends wherever she goes, lights up the room and always has a hypnotic smile on her face….That bubbly girl that makes you laugh non-stop Brooke's love for fashion started when she was 14 years old, making her own clothes and at just 16 started her own fashion line selling garments at the local markets and stores. Brooke's passion for fashion comes across so amazing on camera.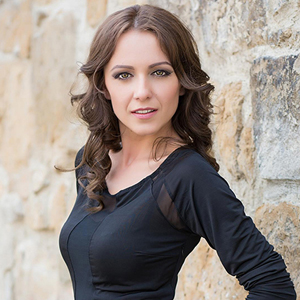 Paula Paduroiu
Paula Paduroiu is an international fashion and style consultant residing in Paris. She grew up in a family of artists and she always had an interest in fashion. She is driven by creative projects and is doing consultancy for fashion retailers and apparel manufacturers, from her style agency in Paris. Being passionate about connecting people, she also built an international community for fashion professionals and is involved in organizing fashion events in the french capital." Fashion is a self-expression that allows us to try many roles. Style highlights one's personality and should be very authentic. I love playing with all this.
Milica
Milica is a professional TV host and fashion lover. Being a language lover she chose to major in French and Italian, and she speaks Serbian, English and German as well. During the years spent in ballet school she discovered costumes and stayed fascinated with fashion ever since. Her favorite part when doing interviews is discovering stories behind the collections, especially when they are related to history and different cultures.