FASHION NEWS LIVE
This is your exclusive front row seat to the hottest fashion runway shows. Discover the latest trends and more. We cover every aspect of the fashion runway to the behind the scenes backstage. We have got you covered with this award winning show.
Leah Ahuja
Leah Ahuja began her career in fashion, by winning a modeling contest sposored by Wilhemenia of New York City. She was later crowned Miss Teen Texas, while en route to meet the fashion designer Yves Saint Laurent, Leah had a near fatal car accident leaving her temporarily paralyzed and could no longer compete for the Title of Miss Teen America. She attended Prairie A&M University and studied pre-law and fashion merchandising. She was encourage too go to Paris where she met Karl Lagerfeld and was crowned Karl Lagerfeld latest muse. After returning to the United States she married and raised a family and returned to school at Florida International University and majored in Journalism.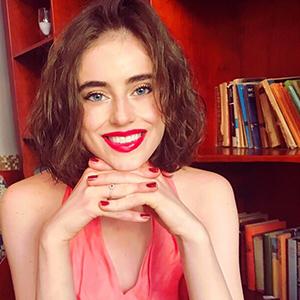 Blanka Nagy
Blanka Nagy is an international fashion model based in Milan and Budapest. She has walked for Gucci as an exclusive model and has performed the role of a fit model for Alessandro Michele to learn the step by step intricacies of developing a Gucci collection. In 2017, Blanka received the distinguished honor of being in the Forbes Magazine 30 under 30 in Hungary. Blanka has been involved with the fashion and entertainment industries since childhood. She stems from a artistically driven family. Her biggest creative influences are her mother, who was an actor and model in the 80's.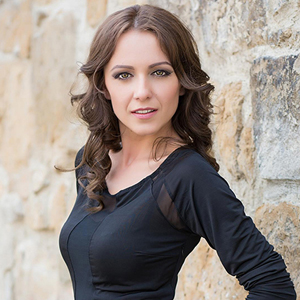 Paula Paduroiu
Paula Paduroiu is an international fashion and style consultant residing in Paris. She grew up in a family of artists and she always had an interest in fashion. She is driven by creative projects and is doing consultancy for fashion retailers and apparel manufacturers, from her style agency in Paris. Being passionate about connecting people, she also built an international community for fashion professionals and is involved in organizing fashion events in the french capital." Fashion is a self-expression that allows us to try many roles. Style highlights one's personality and should be very authentic. I love playing with all this.
Milica Medić
Milica Medić is a professional TV host and fashion lover. Being a language lover she chose to major in French and Italian, and she speaks Serbian, English and German as well. During the years spent in ballet school she discovered costumes and stayed fascinated with fashion ever since. Her favorite part when doing interviews is discovering stories behind the collections, especially when they are related to history and different cultures.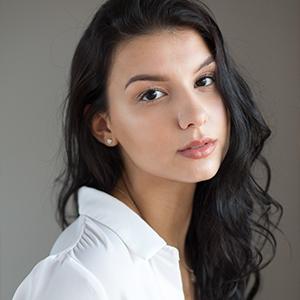 Natalie Vulevic
Natalie Vulevic as a host under the Fashion News Live page. Here is her image and bio Natalie Vulevic is on camera host for Fashion News Live with a love for fashion and all things creative. Being first generation born in the US, and full Albanian running through her blood she's determined to provide the best fashion and entertainment reporting from around the world. Since Natalie was a young girl she had her go-getter personality and loved meeting new people. Growing up Natalie had a passion for modeling and fashion design.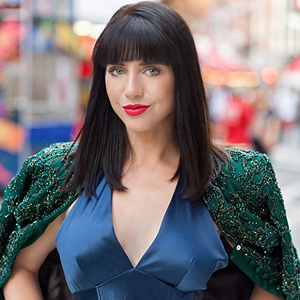 Lucy Norris
Lucy Norris is an on camera host with close to ten years of experience. Currently residing in New York City Born and raised in the Midlands in England. Lucy grew up with a mom who had strong sense of style. She was always creating new outfits from vintage pieces, designing clothes and encouraging me to play with fashion. Lucy is driven by a passion for projects that inform, entertain and enrich. Fashion is a journey that I continue to explore and fall in love with. It transports me to places that are sometimes only imaginable. It's a form of expression that helps highlight everyone's personality when they are authentic with their own style.