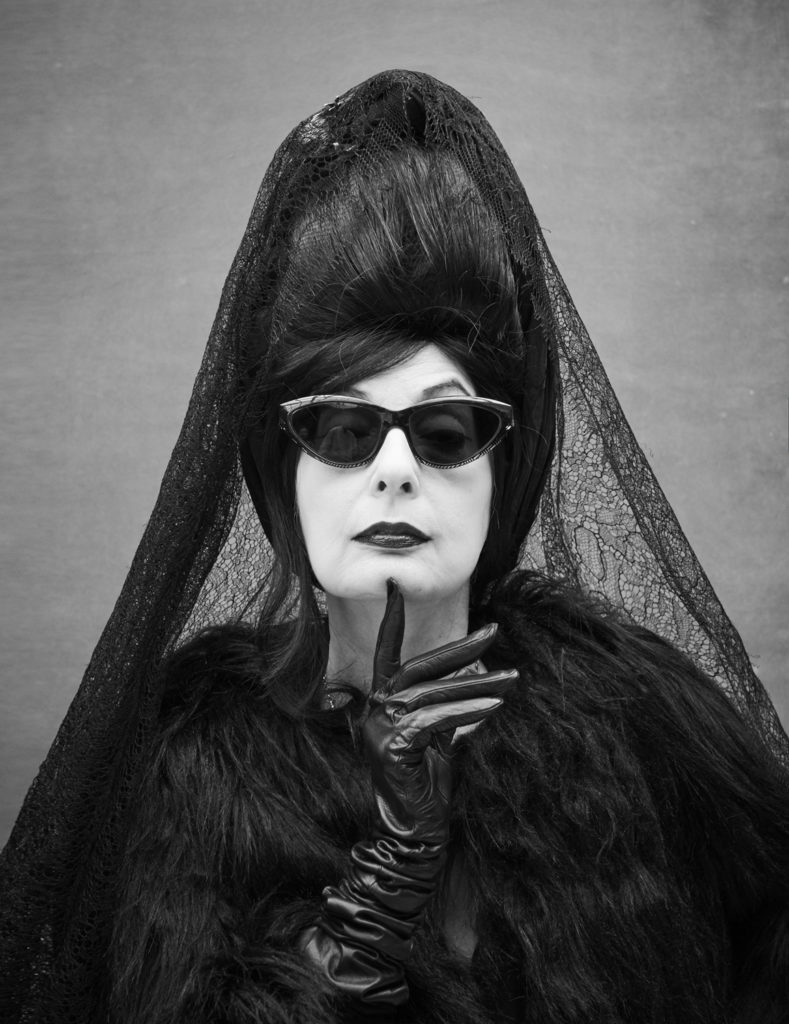 Diane Pernet
Diane Pernet is a legendary fashion critic and video journalist based in Paris. A photographer and fashion designer in the 1980's, she's now a documentary filmmaker, talent scout, journalist www.ashadedviewonfashion.com, and the creator of DPP perfumes. She is the founder and curator of the world's first fashion film festival "ASVOFF" dedicated to fashion, style and beauty. She has been a member of the BOF 500 since 2013 and currently a member of the BOF Hall of Fame which is considered their highest honor reserved for those who have demonstrated sustained achievement over the course of their careers.
Along with pioneering the advent of fashion blogging via her blog 'A Shaded View on Fashion' (ASVOF), celebrated fashion writer Diane Pernet is also credited with spearheading the fashion film genre, providing a new interactive medium through which artists, photographers and designers can collaborate on creative projects. In addition to launching A Shaded View On Fashion Film (ASVOFF) – an international traveling showcase holding competitions for short films within the fashion, style and beauty genres – Pernet has also curated film projects such as CineOpera, a series of films by the composer/director Michael Nyman,  in 2010 held at the Corso Como in Milan,  NOOVO in Santiago de Compostela in Spain.
Prior to launching ASVOF in 2005, Pernet was a digital fashion reporter for Joyce, Elle France, and Vogue Paris. The American, having initially designed for thirteen years under her namesake brand, had relocated to Paris in the end of 1990 landing her first role as a costume designer for the film Golem l'Esprit d'Exile in 1991. In 2006, Pernet was commissioned by Mark Eley of Eley Kishimoto to make a film for the brand's menswear launch. Along with filming the documentary, Pernet blogged about the entire journey from London to Monte Carlo and the project served as the impetus for launching a fashion film festival. Pernet's first festival, entitled 'You Wear it Well' debuted in Los Angeles at CineSpace in 2006, laying the foundations for the ASVOFF in 2008, with the festival's first edition launched in September in the Jeu de Paume national museum in Paris and since 2009 it has screened at the Centre Pompidou in Paris. The festival showcases a short film competition, feature films, documentaries, conferences, performances, and installations.
Pernet was recognized in 2008 for her pioneering spirit in digital media when she was chosen as one of the there influential global bloggers to take part in a panel celebrating a seminal fashion exhibition at the Metropolitan Museum of Art. In 2012 she was the recipient of the distinguished FAD Medal from the Barcelona-based cultural institution devoted to the promotion of design and creativity, FAD (Fostering Arts and Design). Pernet is the recipient of the Felicidad Duce Fashion award in its 13th edition for her extraordinary career as a fashion editor, for pioneering writing about fashion on the internet and becoming a leader of bloggers. Also as being the godmother of the world's emerging fashion talent as well as her sensitivity to the film genre that combines art, film, and fashion photography. In September 2014 Pernet was awarded by the President and Executive Board of Asian Couture Federation the Award of Excellence for her outstanding contribution to fashion journalism. In 2015 Diane was awarded the Legend of Fashion by SAIC (School of the Art Institute of Chicago) celebrating industry leaders. In 2017 Pernet was awarded Female Style Icon by Fashion Net and in 2018 Pernet was awarded The Inspirational Visionary Award by BIG for her outstanding work in the field of the development of fashion film, her blog and her positive influence on fashion design and art in the region of southeast Europe. In 2013 and again in 2014 she was selected as one of the BOF 500, the people shaping the global fashion industry and in 2015 she was chosen to be in the BOF Hall of Fame.
As one of the world's most recognizable fashion people, Pernet was asked to make a cameo appearance in Robert Altman's film, Pret-a-Porter, and in Roman Polanski's The Ninth Gate.  Larry Clarke's The Smell of Us and Ben Stiller's Zoolander 2.
The multi-talented creative holds a degree in filmmaking and communications from Temple University in America and has also attended both Parsons and FIT. In February 2015 she launched Diane Pernet Paris at Liberty London, a series of 4 perfumes: To Be Honest, Wanted, In Pursuit of Magic and Shaded. In 2016 Love Affair was added to the Diane Pernet Paris perfume collection.
Diane Pernet portrait by Ruven Afanador