International Digital Fashion Week Competition is a great opportunity for students and emerging designers from all over the world to compete for prizes and a place on IDFW. The deadline to have your submission in is May 10, 2022.
Judging for the competition starts on May 18, 2022
There will be a panel of judges that consists of presidents of other fashion weeks, celebrities, press, major fashion journalists, and other prominent people in the fashion industry.
In order to apply for the contest, there will be an online application that you can access by clicking on the application button above.
Each contestant is to submit a one min video that will be broadcasted on the FNL Network.
The judges will review the videos broadcasted globally on FNL Network.
There will be three sets of winners, 1st place, 2nd place, and 3rd place
---
JUDGES
---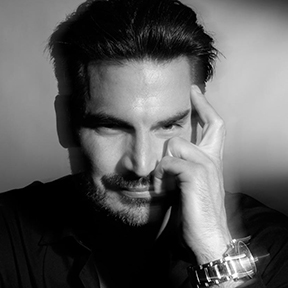 Rocco Leo Gaglioti is the founder and CEO of FNL Network and IDFW. He has devoted over 25 years to the industry as a multi award-winning producer, director and creator.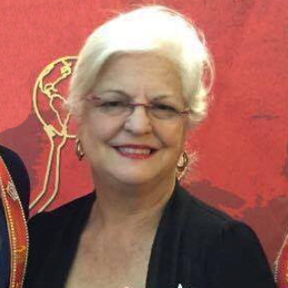 Bonita Ann Leek is a world-renowned advocate for the Deaf and hard of hearing, Leek is the founder and CEO of Miss and Mister Deaf International. Throughout her life, Leek has served as a prominent member of the deaf community, as she inspires and motivates deaf youth around the world to recognize their social value.
---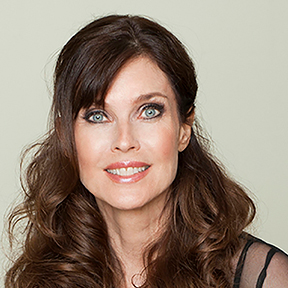 Carol Alt is a pioneer and chameleon in the entertainment industry; constantly on the lookout for new challenges. Since her days as the world's most renowned Supermodel, Carol has gone on to be multi-award winning actor, successful entrepreneur, best-selling author on Raw Food.
Edric Ong is a multi-awarded Malaysian designer of natural dye textiles, fashion and crafts. He is the President of Society Atelier Sarawak, the Arts and Crafts Society of Sarawak in East Malaysia. He is President of the ASEAN Handicraft Promotion and Development Association (AHPADA), an organization that administers the UNESCO-AHPADA Craft Seal of Excellence since 2000. An architect by training, he is author of several books eg. Sarawak Style, Pua-Kumbu-Iban Textiles;Woven Dreams-Ikat Textiles of Sarawak.
---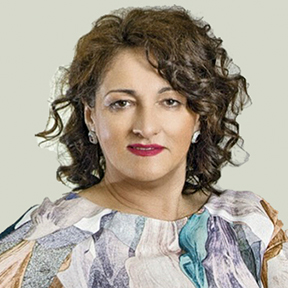 Svetlana Horvat is the member of the Presidency Board of European Fashion Council, President of the National Fashion Chamber of Serbia , President of Serbia Fashion Week and President of Serbia Fashion Awards.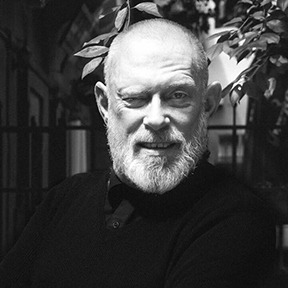 Jean-Paul Donald-Potard more known under the name of Donald Potard is a French entrepreneur born in Bourg-la-Reine. In 1976, he joined his childhood friend Jean-Paul Gaultier to support the creation of his company. Successively director of the first fashion shows, director of communication of the group and general director (1984), he took the presidency of the Group in 1991.
---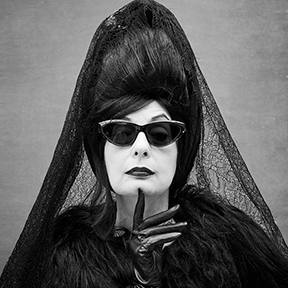 Diane Pernet is a legendary fashion critic and video journalist based in Paris. A photographer and fashion designer in the 1980's, she's now a documentary filmmaker, talent scout, journalist,. She is the founder and curator of the world's first fashion film festival "ASVOFF" dedicated to fashion, style and beauty. She has been a member of the BOF 500 since 2013.
Giorgia Cantarini is a fashion journalist, stylist and projects curator that began working in the business at a very young age, as fashion has always been her true calling. Her experience spans from being a fashion writer as well as an appreciated stylist for digital and print publications such as Rolling Stone, Grazia, Glamour, Esquire, VOGUE ITALIA, i-d, La Repubblica, Hunger, Hypebae. Always keen on discovering emerging designers, responsible brands, styling and interviewing interesting figures all over the world. She currently acts as Senior Fashion Editor for L'Officiel Italia and L'Officiel Hommes Italia and she is the Artistic Director and scouter of the responsible brands' project "Sustainable Style" for Pitti Immagine.
---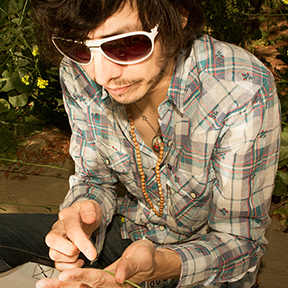 P.A. Lopez, owner and editor-in-chief of Fashion Week Online, is author of the critically acclaimed novel RNWY. He lives in New York City, and in his spare time serves as personal assistant to a rescued stray cat.
The Editor in Chief of Marquis Fashion Magazine, Natasha Marchev directs her crew to achieve most creative and productive results. She leads not only as a concept originator but as an actual projects production manager aiming to cover a number of art related segments while working close to world of arts. Natasha's approach in delivering the message of diversity in art, beauty and lifestyle enabling her crews to produce unique and eclectic results featured in Marquis Magazine. She also manages an independent media, marketing and publicity online channel called Bohemian Rhapsody Weekly Magazine with the youtube channel scoring hundreds of thousands viewers. She holds lots of awards acknowledging her achievements in media including "A Woman Of The Year" by The Face Australia in 2018.
---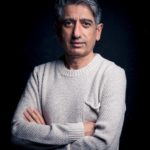 CEO of FabUK Media Group which prints magazine and works on video productions, main subjects are Fashion, Music, Film and Art. FabUK Media Group features London, Milan and Paris Fashion weeks, as well as Venice, London and Cannes Film Festivals every year with its own team members. Cem Kaplan was born in Istanbul-Turkey and lives in London United Kingdom since 1990. Educated as an Economist at the University, however he was in love with media since he was a teenager drawing Caricatures making a wall newspaper. After coming to UK he decided to study multimedia hoping that his childhood dream publishing a magazine comes true one day in the feature. This dream turns to reality in 2015. FabUK media has now over 50 team members in UK, Italy, Turkey, France and USA.
He splits his time between Mexico City and his home in New York City, which he shares with his Maltese, Oscar.
A cross-section of Jorge Luis-styled celebrities:
Carol Alt, Iris Apfel, Pat Cleveland, Luann de Lesseps, Nancy Donahue, Princess Elizabeth of Yugoslavia, Matthew Modine, Stavros Niarchos, Gina Gershon, Ke$ha, Lindsay Lohan, Rob Lowe, Fern Mallis, Nicole Miller, Sonja Morgan, Irina Pantaeva, Billy Porter, Kelly Rutherford, Zang Toi and more…
---
Very few names and monikers in the Asian Fashion Industry carry such weight and prominence as Hayden Ng. A name synonymous with breath-taking innovation and sophisticated artistry. Hayden has earned his place and risen to the epitome of the industry. This self-taught icon built his name and reputation from grass roots upwards since first emerging in the scene 3 decades ago, making him a popular name among celebrities, beauty pageant tittles holders and professional women. His boutique carries his line of elegant evening gowns and cocktail dresses. Born in Singapore in 1966, Hayden started his career at a young age of 16 yrs. old. In 1987, he rose to acclaimed recognition when he dressed Miss Universe Singapore 1987, Marion Nicole Teo, who was selected into the Top ten that year. This was the turning point for the self- taught fashion designer, and later that year, at age 21.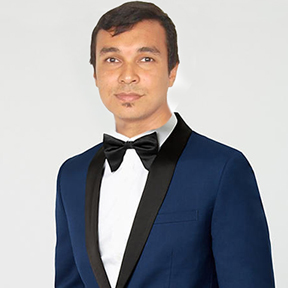 He is an International award winner fashion journalist and has field of interest in case of fashion. He builds up his name as a brand in the world of fashion journalism. He has already 500 international publications. He is involved in four international magazine out of them three is online such as World fashion magazine news(Penselvennia, US) Dailymail24(Newyork,US), Fabuk Asia & one printed magazine such as Red silk carpet(Chicago,US) as a international fashion journalist. He just got award winner (world fashion festival season-3,Dubai,UAE), International New outlet of the year by infinity group(UK) , best international journalist of the year by Red silk carpet group(US) He successfully covered world high profile events like Vokswage, Cannes film & fashion festival awards, WFF etc. as a media partner.
---
Known amongst the press as the most famous Crimean fashion designer, Nizie is a well-renowned Crimean Tatar designer. Having received a feature in American Vogue for her high-quality designs, Nizie is known for her unique perspective on fashion.
Born in Crimea, Nizie grew to develop her own exceptional style. Inspired by the mix of Eastern and Western philosophies that exists in Crimean culture, Nizie seeks to blend tradition with a modern approach. Such an exquisite perspective has motivated Nizie throughout her life. Inspired to design her own clothing, Nizie began making clothing for herself as a teenager. By the time she was twenty, Nizie had begun completing orders for clients who fell in love with her designs.
Nizie's superb-quality designs have taken her many places and earned her recognition as an esteemed designer. She has showcased collections in prestigious fashion weeks across the world, including Paris, Milan, Kazakhstan, Kazan, and International Digital Fashion Week. Awarded the Grand Prix at the Ethno-Podium Competition, Nizie continues to receive well-deserved recognition for her spectacular designs. As she strives to share her creative vision with the world, Nizie inspires viewers with her fantastic designs.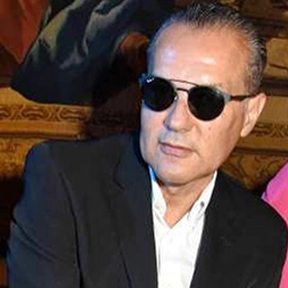 Is an experienced creative consultant based in Paris working in the field of fashion and art… 1983- Present : Through the years I've been a Personal Assistant, Public Relations Manager to Marc Audibet, french fashion designer working for international brands such as Ferragamo, Prada, Hermès, Madame Grès, Danskin. June 2021 at the Hasselt Fashion Museum in Belgium. 2021- Present Consultant to Alexandre Baldrei, artist and painter, for his upcoming exhibition in Paris.April 2022. 2011- Present: Creative Consultant for Yanina Couture based in Moscow. Currently we are working on her upcoming exhibition in Moscow in 2022, which will travel to Paris in 2023. And an event Cannes and Monte Carlo July 2021. 2011-Present Consulting and contributor for Diane Pernet / Asvoff, fashion film festival in Paris. 1993-2013: Creative consultant for Lee Young Hee. 2019: Consulted on her participation in the exhibition of her brand: L'étoffe des rêves de Lee Young-hee. Séoul-Paris Musée Guimet. 1999-2009 Creative consultant for Vannina Vesperini.
---