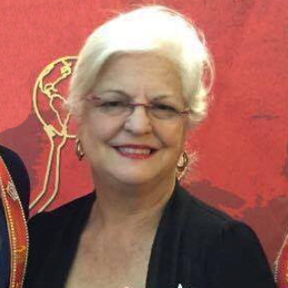 Bonita Ann Leek
Bonita Ann Leek is a world-renowned hearing disability advocate, who never allowed being deaf to stand in the way of accomplishing her goals. Leek attended the St. Augustine School for the Deaf and Blind, only then to become the first deaf woman to graduate from the University of Central Florida. Throughout her life, Leek has served as a prominent member of the deaf community, as she inspires and motivates deaf youth around the world to recognize their social value.
In 2010, Leek founded Ms. and Mr. Deaf International (MMDI). This annual non-profit event assembles deaf people from all over the world to incite meaningful dialogue surrounding hearing disability policy, as well as build self-confidence and self-image in today's deaf youth. Beginning in Las Vegas and moving each year to such locales as Orlando, Bulgaria, Turkey, London, and most recently Paris, the event has empowered tens of thousands of deaf people around the world, and garnered the support of other deaf advocates like Marlee Matlin. Most remarkably, MMDI pageant winners travel the world to speak with local deaf advocacy organizations, thus extending Leek's work to a global scale.
In 1989, Leek received a Master's degree in Psychology from New York University, and was awarded "Deaf Woman of the Year" in 1996 by Quota International of Orlando, FL.